You've come to the right place in finding the best detailed information and recommendations on the best running shoes for forefoot runners. I must underscore that the most ideal structure for a forefoot running shoe should help stimulate the feet directly on multiple fronts (i.e. the shoe should have a paper-thin outsole and an overall flexible infrastructure) AND is zero drop (flat, no raised heel), which collectively, makes your forefoot strike landing more productive in ways that permits enhanced elastic energy storage in the arch and Achilles tendon, helping enrich running economy sustainability.
All in all, a typical forefoot running shoe should be very minimalistic (barefoot-feeling), allowing your feet to feel as free as possible with natural-feeling material conditions, including a super-thin outsole that provides a wealth of sensory assistance AND should be lightweight whereby a feather-light minimalist, barefoot-inspired running shoe may improve running performance due to their reduced mass (Divert et al., 2008; Franz et al., 2012). Therefore, the lighter, the better. Makes perfect sense.
Another benefit of minimalist running shoes is that they promote greater plantar flexor activity in the foot, helping aid in a forefoot strike (Warne & Warrington, 2014) and a shorter stride during running (Bonacci et al., 2013). Collectively, this shortens the brake period, resulting in less impact on the knee.
One thing most runners love most about minimalist running shoes is that they feel more comfortable than standard running shoes. For example, Fuller et al. 2016 discovered that runners with the best running economy wore minimalist shoes, but also had the highest level of perceived comfort as compared with running in standard running footwear. The reason minimalist shoes work best: they feel natural and move with your foot instead of restricting it. And, the barefoot-feel of most minimalist running shoes helps you feel the ground and guide your forefoot strike, the most comfortable way to run.
I firmly believe that running shoes can make you, or break you when it comes to maintaining the proper forefoot running technique. This is why it's vital to choose the proper minimalist running shoe!
Below is my minimalist running shoe guide for forefoot runners where I have listed my favorite forefoot running shoes that I feel best closely approximate barefoot running and are most suited to help you maintain optimal forefoot running mechanics and stay injury free.
BEST Running Shoes for Forefoot Runners
Vibram Five Fingers
Bikila LS – 4 mm thin rubber outsole packs enough durability for the marathon; very grippy tread that provides lots of traction for wet and icy running surfaces as well as the trails.
SeeYa LS – Super thin, barefoot forefoot running shoe for the trails, roads and treadmill.
Spyridon LS – Has more cushioning than most Vibram barefoot running shoes; intended for road and trail running and running on wet surfaces.
KSO – Most versatile barefoot running shoe from Vibram and was voted the most comfortable, too.

KSO EVO – For cooler conditions; intended for both road and trail running.
Trek Ascent LR – Made for serious mountainous, rugged trail runs, especially in the winter.
KMD EVO – Thicker outsole; made for trail running and also great for mud obstacle races, such as the Spartan Race and Tough Mudder.
Bikila EVO – Long distance barefoot running shoe that handles all terrains.
Jaya – A leather upper, women's only barefoot running shoe that is strapless and lace-less and can be worn in the water and winter.
KMD Sport LS (KomodoSport LS) – Great for speed-work; running short distances; stitch-free inner makes it super comfy to be worn without socks.
V-Run – An upgraded version of the Bikila; great for long distances; has a little more padding in the midfoot; upper is super stretchy.
Spyridon MR Elite – Made for serious long distance trail runners, the MR Elite is durable for rocky trails, is great for beach running, the marathon and obstacle course races. The stitching is very durable and the upper is very secure, wraps nicely around your foot, keeping dirt and small pebbles out.
Vivobarefoot
Ultra – Extremely lightweight; made for long distance running and water sports.
Motus – The Motus has more cushioning than most Vivobarefoot running shoes and Vibram FiveFinger running shoes, but is still a commonsense approach to improve foot health and function because it gives good ground-feel. Its great for running long distances on the roads and grips well when running on grass.
Achilles Running Sandal – Barefoot running sandal for wider feet.
One M (Men) and L (Ladies) – More minimal than the Merrell Vapor Glove; made for road racing on concrete, gravel, mud and snow; great for mud obstacle course races.
Stealth – For running on smoother surfaces, such as the road, track or treadmill.
Evo Pure – Wide toe-box, great for road racing any terrain.
Stealth 2 WP – Winter proof barefoot running shoe with a 3mm thin, grippy outsole for wet surfaces.
Evo Lite – Great for all-weather conditions and any terrain; comes with a light removable insole.
Stealth II – One of the more barefoot-feeling shoes by Vivobarefoot; zero drop; good for long distance running on the roads/track; breathes well, great for the summer.
Eclipse – If you are looking for a barefoot minimalist running sandal, the Eclipse is a great choice; 5 mm thin outsole that is puncture-resistant and grips well to any terrain; total flexibility –it can be rolled into a ball; great for trail and road running as well as running on wet surfaces.
Primus Road – If you like the EVO Pure, you'll love the Primus Road. It has a 3 mm outsole and is super breathable with its see-through upper mesh, and the shoe is perfectly designed for running on the roads.
Nimble Toes
Nimble Toes – Designed in collaboration with world renowned running technique coach, Lee Saxby, the Nimble Toes are Vivobarefoot on steroids as the Nimble Toes have a more meatier upper and outsole that does a nice job at providing rock protection more fully, while delivering the right amount of ground-feel necessary to uphold a barefoot-like stride on pavement. Like a true minimalist running shoe, the Nimbles Toes are low to the ground, wide in the front, but the most appreciated aspect of the shoe is its robust 4-mm thin Vibram rubber outsole which puts enough rubber in contact with the ground to firmly grip the pavement and guards against any rocks and twigs on you may step on.
Altra
Escalante – If you love lots of under-foot protection for the roads, than the Altra Escalante is your cushy companion! Despite the under-foot padding thickness, the Escalante's, somehow, has the similar feel to more barefoot-inspired running shoes! Not to mention, the structure of the Escalante does a nice job at guiding your forefoot strike to where it needs to be! Also, the Escalante's is the perfect utility for those slowly easing into minimalism and barefooting.
TadeEVO
One of the softest, most nimble and agile zero drop minimalist shoes I've ever had is the TadeEVO. Not only do they look superb as a casual shoe, the TadeEVO is a solid choice for road running of all distances. The dense closed-mesh on the sidewalls of the shoe coupled with the leather velour framing, gives the upper durably sturdy construction that delivers good rock and thermal protection and gives a snug fit throughout. Additionally, the 5-mm thin rubber sole is flexible and bendy thus functional, but is sticky which improves grip on wet slick roads.
Lems
If you were a big fan of the Skora minimalist running shoes, you'll love the Lem's Primal 2! Like the Skora's, the Primal 2's have a strikingly similar fit and feel as well as similar construction, such as a wide, flexible toe-box, a firm under-foot feel that impressively reproduces the sensory dimensions of being barefoot, an ultra-lightweight yet durable frame and a low-to-ground 0-drop outsole, which altogether, enhances the natural stride of forefoot running, which in turn, gives you a bigger boost in achieving faster, more easily sustained forward momentum. Ultimately, the net of effect of running in the incredibly well-rated Primal 2s is more positive results performance-wise and in building a functionally stronger, more enduring foot, putting you on a much more secured path going forward.



Inov-8
Bare-XF 210 – Zero drop, extremely versatile; great for Tough Mudders and Spartan Races.
Bare-XF 260 – Perfect for not only forefoot running, but is commonly used for weight-lifting as well.
Luna Sandals
The Original Luna's – Super comfortable barefoot running sandal; provides lots of traction with its "monkey grip" Vibram 7 mm rubber outsole; handles running on the roads and moderate trails.
Xero Shoes
Amuri Cloud – Ultra thin barefoot running sandal that is super-easy to strap up!
Amuri Z-Trek – an ultra-sport barefoot running sandal without the bothersome toe strap!
Amuri Venture – High performance barefoot running sandal that comes already laced (like all sandals from Xero Shoes) and is made for ultra-marathons.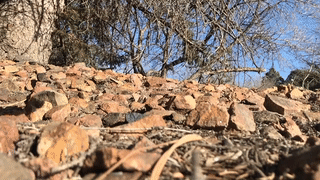 Merrell
Vapor Glove – Great for both road and off-road running; breathable and super lightweight.
Trail Glove 3 – Robust trail running shoe tough enough for punishing rocky paths.
Tesla
Tesla has a running shoe that feels very similar to the Merrell Vapor Glove. It also looks just like the Vapor Glove, too.
Sockwa
G4 – Another barefoot running shoe alternative to the Vibram FiveFingers and keeps your feet pleasantly warm in the snow.
X8 – Another thermal shoe that'll keep your feet toasty in the winter; thicker outsole, so you don't feel any gravel on your feel.
G Hi – This shoe was made for forefoot running with having one of the thinnest outsoles (2 mm thin) that is incredibly durable for any terrain, so you know exactly where to land on your forefoot when you run. Also, the design of the shoe keeps debris out. The neoprene upper not only keeps your feet dry, but warm, too. This really is a multi-purpose barefoot shoe.
Asics
GEL-Fortius TR – This is an all-purpose barefoot running shoe; great for cross-training: climbing, dead-lifting; great for the trails.
Piranha Sp4 – A minimalist shoe with a little under-foot protection; super lightweight, great for racing and distance and super comfortable.
Mizuno
Wave EVO Levitas – Super breathable, tremendously light, durable zero-drop outsole, built for long distance running.
Wave Universe 5 – No heel, feather-light, racing flat.
Nike
Nike Free 1.0 Cross Bionic – This is the only Nike barefoot running shoe that is suitable for forefoot running that is more minimalistic than the Free 3.0s and 5.0s which have been linked to injury in runners.
Skora
Fit – D-width toe-box, roomy, great for ultra-running.
Phase-X – Thick outsole, durable for ultra-marathons, wide toe-box.
Form – For long hard runs; wide toe-box; overall shape accommodates the foot's naturally anatomy.
Pearl Izumi
Pearl Izumi does not have a lot of minimalist running shoes, but they do have the EM Road N 0 which is a great forefoot strike strength builder and is great for any run that is short, long and super long.
Saucony
Saucony is another brand that needs to make more minimalist shoes in addition to their Hattori LC, which is a more cushioned version of the Merrell Vapor Glove.
Water Socks
For a more cost-effective alternative to the minimalist forefoot running shoes listed above, you can always check out Walmart, Target, athletic stores and Amazon that sell water socks, which are definitely a cheaper way in accessing the sensory input that can give you the mechanical help you need and can renew your capacity to keep your feet strong in a sustainable way.
FeelGrounds – If you're on the hunt for a more casual, fancier, formal-looking minimalist shoe for nights out on the town, long walks or light treks off-road or long days at the office, the FeelGrounds minimalist shoes go above and beyond delivering on all that. The FeelGrounds have a timeless style and were crafted with functionality and all-day comfort in mind. Built on a wide and thin 5-mm rubber platform that is super bendy and promotes a wider range of toe splay at the front and spreading of the metatarsal heads, the FeelGrounds are essentially anatomically-shaped and ergonomically-friendly, enabling the feet to work on their own, making the shoe an excellent foot-strengthening tool!
If you've enjoyed this post, you'll also love my YouTube channel: here, where I provide more underlying evidence of the importance of barefoot running in how it can help speed things forward in terms of mechanical improvements and performance gains! You can also follow me on Facebook: here, where you can enjoy good discussions about barefoot running, minimalist running and minimalist running shoe reviews!
If you'd like, you can support Run Forefoot by shopping at the following, and be sure to bookmark the links:
Amazon: http://amzn.to/2yvQvT4
Lems Shoes: http://bit.ly/2YZwe1r
Zappos: https://goo.gl/J1CeAd
Xero Shoes: http://bit.ly/2UIR9YK
You can also show support and help keep Run Forefoot going even stronger by making a donation in any amount of your choosing: https://www.paypal.me/RunForefoot
---
More From Run Forefoot:
Aching Pain in Knee When Running
Benefits of the Barefoot Running Technique
Ligament Damage in the Ankle From Running
Inner Ankle Pain When Running
References:
Bonacci, J., Saunders, P. U., Hicks, A., Rantalainen, T., Vicenzino, B. T., & Spratford, W. (2013). Running in a minimalist and lightweight shoe is not the same as running barefoot: A biomechanical study. British Journal of Sports Medicine, 47, 387 – 392. doi:10.1136/bjsports-2012-091837
Divert, C., Mornieux, G., Freychat, P., Baly, L., Mayer, F., & Belli, A. (2008).Barefoot-Shod running differences: Shoe or mass effect? International Journal of Sports Medicine, 29, 512 – 518. doi:10.1055/s-2007-989233.
Franz, J. R., Wierzbinski, C. M., & Kram, R. (2012). Metabolic cost of running barefoot versus shod: Is lighter better? Medicine & Science in Sports & Exercise, 44, 1519 – 1525. doi:10.1249/MSS.0b013e3182514a88.
Fuller et al. Effects of a minimalist shoe on running economy and 5-km running performance. J Sports Sci, 2016; 34:18, 1740-1745.
Warne, J., & Warrington, G. D. (2014). Four-week habituation to simulated barefoot running improves running economy when compared with shod running. Scandinavian Journal of Medicine & Science in Sports, 24, 563 – 568. doi:10.1111/sms.12032
"I believe the forefoot strike is the engine of endurance running..."

BSc Neurobiology; MSc Biomechanics candidate, ultra minimalist runner & founder of RunForefoot. I was a heel striker, always injured. I was inspired by the great Tirunesh Dibaba to try forefoot running. Now, I'm injury free. This is why I launched Run Forefoot, to advocate the health & performance benefits of forefoot running and to raise awareness on the dangers of heel striking, because the world needs to know.
Latest posts by Bretta Riches (see all)