A fast-growing body of research proves that you must fully feel the ground in order to adopt optimal running form.
Barefoot running gets you off to a better start in improving your running form, allowing you to perfectly prevent an injurious heel strike vs minimalist running. This is because running barefoot engages the brain in a more unique manner that allows you to instantly develop that more perfect forefoot strike than minimalist shoes.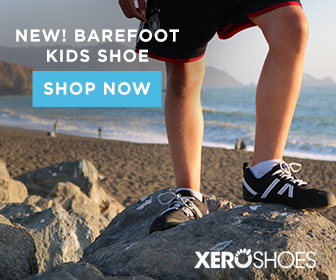 Unfortunately, there's little indication that minimalist running shoes are a quick fix for turning your heel strike into a forefoot strike when compared with barefoot running.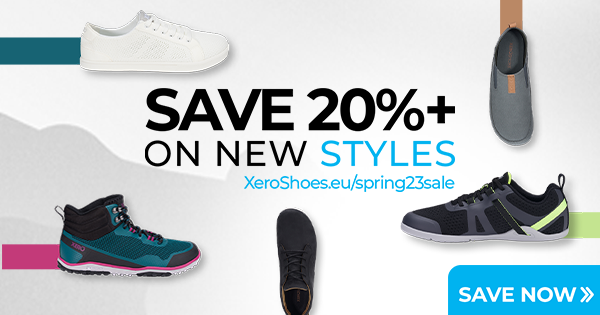 A study by Larson (2014) determined the frequency of a non-heel strike and a heel strike landing pattern in a large population of barefoot and minimalist runners in a recreational road race. The study found that almost 80% of the barefoot runners landed with a non-heel strike whereas almost 50% of the minimalist runners landed with a heel strike!
Consistent with the research, you are more enabled to consistently avoid heel strike when you run barefoot than in minimalist shoes because you are most mindful of how your foot lands on the ground.
The feet have their own sensors and controllers that contribute fully in producing a lighter, more correct forefoot strike only when barefoot.
This doesn't mean you have to abandon your minimalist running shoes! Don't do that because minimalist running shoes are a better alternative to conventional running shoes, and certainly come in handy in areas that aren't barefoot-friendly. Minimalist shoes have also proved to be important in improving the shape and functional strength of your feet. The ONLY limits minimalist running shoes do have is they aren't the same as being barefoot because they don't offer the same feel of the ground.

Any covering on the bottom of the foot, no matter how thin it is, still clouds the true feel of the ground and can undermine your ability to adopt and uphold proper forefoot running form. Therefore, you cannot judge the accuracy of your forefoot strike until you run barefoot.
What's so optimistic is if you make barefoot running a centrepiece in your training, you can uphold the barefoot running form in minimalist shoes! This is because the more you run barefoot, the more the proper forefoot running form is inscribed deeply in your muscle memory, giving you top notch control of your forefoot strike, even in cushioned running shoes!
If you've enjoyed this blog post, you'll love my YouTube Channel: here, where I discuss the health and performance benefits of barefoot running and I also have tons of video reviews of minimalist/barefoot-inspired running shoes suitable for forefoot running!

If you'd like, you can support Run Forefoot and help keep it going by making a donation in any amount of your choosing:
Or, you can also support Run Forefoot by shopping at the following top minimalist shoes brands, and be sure to bookmark the links:
Be Lenka: https://www.dpbolvw.net/click-7600968-14330828
Xero Shoes: https://xeroshoes.com/go/Run_Forefoot
Iguaneye: https://www.iguaneye.com/?ref=8tfXVc92
Soft Star Shoes: https://shrsl.com/3mp1b
Wilding Shoes: https://bit.ly/3lIygQP
Earth Runners: https://earthrunners.com/?rfsn=6763579.f7f9c9
Vivobarefoot: https://shrsl.com/3kvih
Zappos: https://goo.gl/J1CeAd


"I believe the forefoot strike is the engine of endurance running..."

BSc Neurobiology; MSc Biomechanics candidate, ultra minimalist runner & founder of RunForefoot. I was a heel striker, always injured. I was inspired by the great Tirunesh Dibaba to try forefoot running. Now, I'm injury free. This is why I launched Run Forefoot, to advocate the health & performance benefits of forefoot running and to raise awareness on the dangers of heel striking, because the world needs to know.
Latest posts by Bretta Riches (see all)