There are overwhelming benefits to running in the Vibram Five Fingers. Ample research shows that barefoot-like shoes, like the Vibram Five Fingers (shown below), strengthens your ability to avoid heel striking, and instead, land with a forefoot strike while helping pull your foot in to land close to your center of mass, which is your upper body. These are one of the best changes to your running form because it prevents the specific forms of impacts that cause knee and back injury. 
Knee and back injury are all too common in runners, namely heel strike runners, not forefoot runners. This is because heel strike running produces 2 distinct and damaging impact force variables known as a prolonged brake force  and the spontaneous impact peak transient force of which both are well-reported to destroy the knee and the lower back.
Another fact that doesn't get enough attention is cushioned running shoes cause you to mistakenly heel strike with greater downward force and footstep instability which also compounds the brake force and the spontaneous impact peak transient force at each step.
Knowing all this proves that the human body is not naturally adapted for both heel strike running and running in thickly cushioned running shoes. 
Knowing all this also comes back to the question: is it even possible to run injury-free? The answer is yes!
If you follow the evidence,  you'll easily find a stronger relationship between barefoot running shoes and less injurious risk factors, and that conventional running shoes are a very significant producer of running injuries.
Not only that, barefoot-inspired shoes, also known as minimalist shoes, do a better job at strengthening your feet because they enable your  feet to work on their own, which is the only way to keep the muscles deep within the foot strong and tolerant, and are ultimately the best way to get the foot to work more effectively, aside from actually going barefoot.
Speaking of following the evidence, more confirming evidence showing that minimalist running shoes, like the Vibram Five Fingers, does a better job at improving your forefoot running form and injury preventing efforts came from a 2013 study in the journal, Footwear Science, which found that runners in the Vibram Bikila had far better outcomes in knee and back pain than runners in conventional running shoes, the Nike Pegasus 28 (shown below) and the Nike Free.
Unlike the Vibram Bikila, the Nike Pegasus 28's and Free's are propped up on a thick slab of stiff cushioning that thickens and stiffens even more at the heel. These features are notoriously linked to causing  footstep instabilities and greater impact generation than barefoot shoes.
What's worse, Nike misleadingly markets the Free as a minimalist shoe designed to encourage the barefoot running style which includes forefoot striking, increased knee flexion and a higher cadence, while supposedly, strengthening your feet along the way. The hard truth is, the Nike Free cannot be and should not be classified as a minimalist shoe because the Free's structure (shown below) is very similar to the conventional running shoe!
To make the case stronger on why the Nike Free 'barefoot shoes' do not encourage barefoot running mechanics, the researchers from the same study found that the runners in the Nike Free had a 192% uptick in relative injury risk than the runners in the Vibram barefoot shoes AND Nike Pegasus 28s!
More specifically, the researchers found a strong association between increased underfoot cushioning and an increased likelihood of knee and back pain during running.
Not to mention, thick underfoot cushioning and common running injuries, such as runners knee and lower back pain are consistently linked together, suggesting that thick cushioned running shoes do not work to prevent injury because they don't  work to prevent impact and correct poor running mechanics. All in all, if cushioned running shoes can't prevent all the impact and mechanical impairments, how can they prevent all the injuries? They don't, because they cause them.
The good news is its been made clear in multiple lines of research over the last decade that when you can feel the ground more fully with your feet, like you can in minimalist shoes, the sensory processing in the feet dramatically improves in ways that optimizes the neural and reflexive control of your biomechanics, leading to significantly less all-around force components on the knee and back. 
More on How Less is Really More!
Like most barefoot-inspired footwear, the Vibram Five Fingers plays a pivotal role in the architectural dictum:form follows function, meaning that in the context of running, function dictates form in that by not constraining or limiting function optimizes form.
Because the Vibram Five Fingers get the feet to engage independently, out of that, induces significant functional recovery in the foot while improving the shape of your foot, since the shape of the Vibrams specifically matches the anatomy of the natural shape of the human foot.
Another essential way the Vibrams make your feet functionally stronger, especially for running, is the shoes paper-thin sole delivers the sensory input that is needed for stimulating more muscle tone which in turn is needed for building strong muscles, soft tissues and fat pads throughout the foot. 
Equally important, the heightened ground-feel enhances our impact-avoidance reflexive responses that directly engages softer forefoot striking that is safer on the shins, knees, hips and lower back. This is also  a normative response pattern found across all barefoot runners which proves that humans interact best with the ground in minimal or no underfoot cushioning when running and walking. 
For more on all the health and performance benefits of barefoot running, here are all my other articles on just that!
---
References:
Ryan, M., Elashi,M., Newshan-West and Taunton, J. Examining the potential role of minimalist footwear for the prevention of proximal lower-extremity injuries. Footwear science, 2013; 5(1): S31.
If you'd like, you can support Run Forefoot and help keep it going by making a donation in any amount of your choosing:
Or, you can also support Run Forefoot by shopping at the following top minimalist shoes brands, and be sure to bookmark the links:
Be Lenka: https://www.dpbolvw.net/click-7600968-14330828
FeelGrounds: https://www.feelgrounds.com/?p=RunForefoot
Xero Shoes: https://xeroshoes.com/go/Run_Forefoot
Iguaneye: https://www.iguaneye.com/?ref=8tfXVc92
Soft Star Shoes: https://shrsl.com/3mp1b
Wilding Shoes: https://bit.ly/3lIygQP
Earth Runners: https://earthrunners.com/?rfsn=6763579.f7f9c9
Vivobarefoot: https://shrsl.com/3kvih
Zappos: https://goo.gl/J1CeAd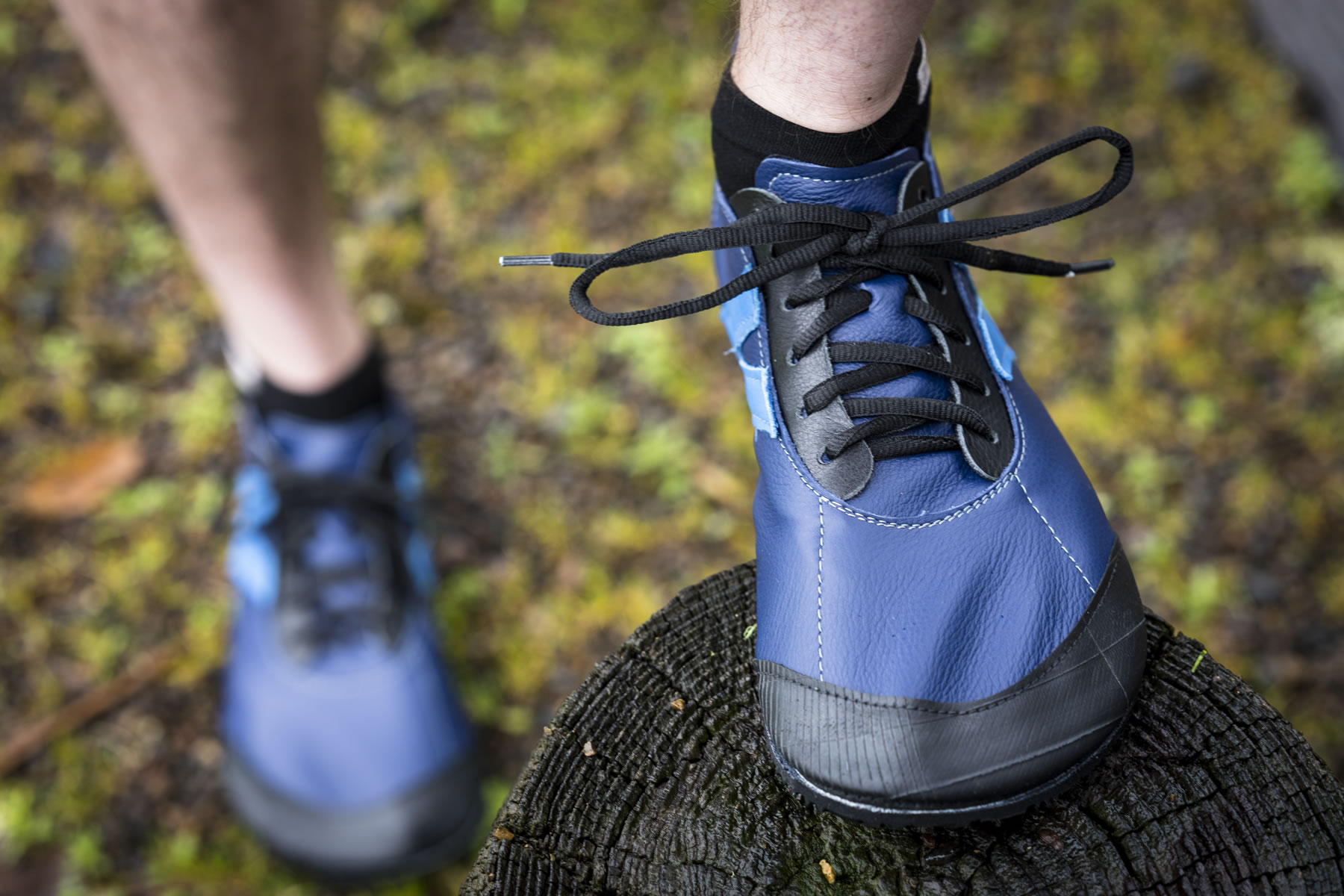 "I believe the forefoot strike is the engine of endurance running..."

BSc Neurobiology; MSc Biomechanics candidate, ultra minimalist runner & founder of RunForefoot. I was a heel striker, always injured. I was inspired by the great Tirunesh Dibaba to try forefoot running. Now, I'm injury free. This is why I launched Run Forefoot, to advocate the health & performance benefits of forefoot running and to raise awareness on the dangers of heel striking, because the world needs to know.
Latest posts by Bretta Riches (see all)